Installing and Repairing Garage Doors for over 20 Years
We are your fast, friendly garage door experts serving our friends & neighbors in the Capital Region and beyond.
Contact Us
Free Estimate
Overhead Door Company of Albany provides industry leading garage door products, sales, installation and repair to the Capital Region of New York. You can rely on our quality, dependable products and service to give you confidence and peace of mind.
Why Choose Overhead Door Company of Albany
Overhead Door Company of Albany will strive to provide both the homeowner and the contractor with the best garage door value and product expertise necessary to make the most informed purchase decision possible.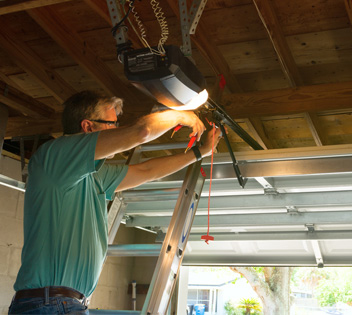 Factory Trained Technicians
When you need repair, you can count on Our Licensed Overhead-Door service technicians to provide the "The Genuine. The Original." Overhead Door garage door repair services.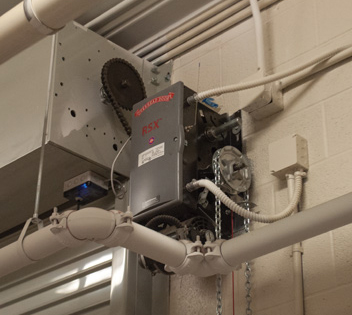 State of the Art Equipment
Overhead Door Residential garage doors are among the most dependable in the industry. Have peace-of-mind in your garage door's safety, security and dependable operation.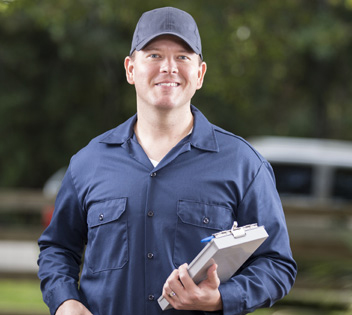 Fast & Friendly Experts
Trust the people who know the product best to provide most reliable garage door repair. Have peace-of-mind knowing that we'll be there for you — day or night, winter or summer.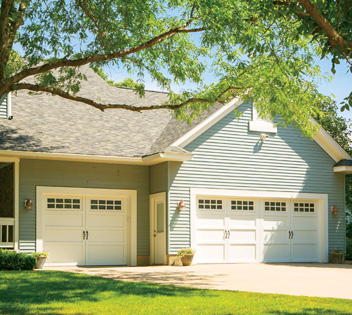 We Are Your Neighbors
An Overhead Door Garage Door brings beauty to your home and your neighborhood. Invest in a garage door that will set your home apart with style, appearance, safety, and comfort.
Learn More About Us
Our Services
We proudly offer both residential and commercial Overhead Door Corporation garage doors. These industry-leading garage doors offer you strength through product innovation, superior craftsmanship, attention to detail and an underscoring legacy of quality, expertise and integrity.
What Our Customers Have To Say

During the past storm the bottom of our door was letting the rain in and we never saw that before. We called Overhead Door and the next day a service technician showed up and showed us the problem. We got a quote on the spot and he had the rubber seal to fix it. The price was great and in just a few minutes we were fixed up. My husband even sprayed the door with the hose before he left and no more leaks.

Our garage door opener stopped working. We manually opened and closed it for a few days before we did a quick Google Search for some help. We got a hold of a nice young man at Overhead Door of Albany and he thought it might just be a programming issue. He talked us through it over the phone and we got it working again. I'm not good with electronics but he was patient with me. Good job Overhead Door!

When we needed to replace our garage door, Overhead Door showed up the same day we called. The gentleman that showed up was very friendly and was actually a few minutes earlier than we expected. He told us he'd be happy to give us a quote on a new door but that all we really needed was a good servicing and some new parts. We were impressed by the honesty and integrity.

We could not be happier. Dennis Burdick was terrific, and the two installation men could not have been nicer or more efficient. And, of course, the product itself is such a HUGE improvement, we can't believe we waited so long!