About Overhead Door Company of Albany™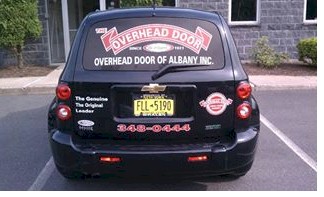 We have served the Capital Region for over 20 years. Overhead Door Co. of Albany, Inc.™ is an active member of The Capital Region Builders and Remodelers Association, TV3C Albany, and the Southern Saratoga Chamber of Commerce. We are a well-structured, well-disciplined, and well-managed company.
We have a 12,000 sq. foot warehouse and showroom facility. Several full-scale model operational doors and openers are available for your review, along with a large selection of parts to meet all your garage door and opener needs. Furthermore, we have eight trucks on the road to meet all the necessary warranty and service requirements for your convenience.
We are local and offer the best products and rates in the industry. The owners, David and Kimberley Ripley, take pride in their company. They understand the importance of customer satisfaction.
About Overhead Door™
You won't find his name in history books, but Overhead Door™ Corporation's founder, C. G. Johnson, invented the upward-lifting garage door in 1921 and the electric garage door opener in 1926. For nearly 90 years, the Overhead Door™ brand has stood for product quality, expertise, and professional service.
Today, Overhead Door™ is one of the most recognized and respected brands in the garage door industry. With our nationwide network of more than 450 authorized Ribbon Distributors, we are a leading provider of overhead and garage door systems. We continue to lead the way with innovative solutions, unmatched professional installation, service, and support that keeps customers coming back.
From commercial and industrial overhead doors and access systems to residential garage doors and openers, Overhead Door™ combines quality, dependable products with reliable service to consistently give home and business owners confidence and peace of mind.
Our Service Area
Our trucks are out there rolling every day. If you are located inside this coverage area, chances are, our factory-trained technicians have installed and serviced garage doors in your community.
If you have a question about whether we can service or install your overhead door, or if you're in one of our border communities, please give us a call at (518) 348-0444. Outside of our office hours, you can always reach us by contacting us here.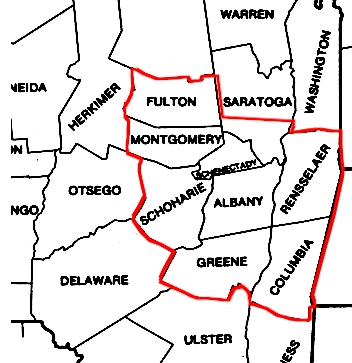 Free Estimate
Need advice on what door best fits your needs? We have the expertise to help you find the door that will look and work better than any other. Contact us today for a free consultation and estimate!
Request a Quote
Keep Your Door Running Right
We have parts you need and service professionals ready to help you keep your door in tip-top shape.
Request Garage Service