Have you ever bought shoes from a major chain? I mean a store that specializes in only shoes or sneaks, not a department store. You find the perfect pair of footwear for your style and budget hopefully from a friendly and polite salesperson. You box them up and head to the checkout. It is at this point that I am rooting for you that you are the only one in line. If not, you will be presented with a veritable myriad of accessory options. Colored laces, socks, waterproofing (spray and roll-on) and many other accessories for your purchase. The person who is checking you out may even recommend specific items to go with your new kicks.
Who couldn't use a new pair of socks from time to time anyway.
Its come to my attention that folks out there don't know just how easy it is to accessorize their garage door. Overhead Door™ has been innovating since 1921 and some of those innovations include neat little decorative items for your garage door.
We'll start off with the easiest of all, painting. Yes, it's true, most doors can be painted and what a canvas that makes. When was the last time you painted something in or around your home that was as easy to get to as your garage door? If you want to change the existing color please call us so we can help you determine if your door will accept paint and what paint you should use.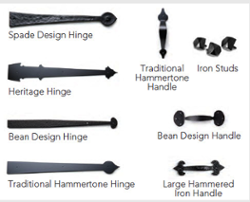 Decorative hardware is the second, even maybe the first, easiest way to dress up your door. With items like hinges, handles and window overlays you can quickly transform the look and style of your door. Even more accessories exist like door knockers, iron studs, and decorative angle brackets.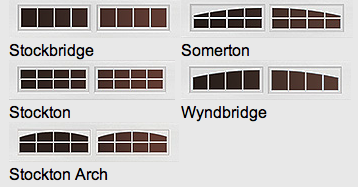 Lastly we offer a range of window overlays. There is no quicker way for you to make your door look brand new than to have us show you what your door would look like with an upgraded window pane look or shape.
Let us know if you'd like a consultation or more literature and we'll be sure to get you what you need.
So there you have it. From purchasing footwear to your garage door you can accessorize in so many ways and some maybe you didn't even know about.
Your Accessory Team at Overhead Door™