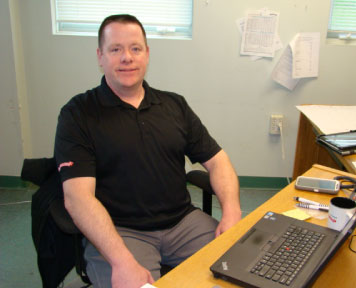 It is with great pleasure we welcome Jim Lavelle to the Overhead Door of Albany™ Team. Jim is now one of our residential garage door sales specialist.
It's never easy bringing in a team member to our company. The bold truth of it is that there are very few candidates that possess previous garage door sales experience and fewer yet that have knowledge of our particular product line. When you combine that with the specific set of requirements we expect it's a long process.
Jim has a positive, confident, friendly attitude. He fully understands that customers of today are less interested in being sold on a product and prefer to receive information to make an informed decision based on facts not tactics.
Training went as smoothly as I've seen it in recent history. This is, in part, because he has spent hours/days with both our General Managers, Ken Harrington in Albany and John Gilbert in Rutland. Two gentlemen that you'd be hard pressed to duplicate in our industry, they're true professionals. Jim quickly picked up on our new technology and is enjoying the automation we employ.
Our support staff is second to none and our team quickly picked up on Jims preferences and that transition happen not only sooner than we expected but just as seamless.
Jim brings with him experience from, among others, the United States Air Force and the New York State Troopers. I'm confident that it won't be long before we start leaning on him from his experiences as well.
Please join us in welcoming Mr. Jim Lavelle.