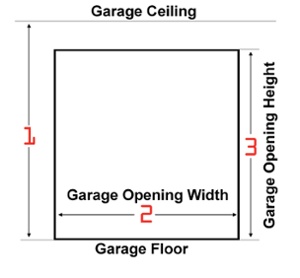 Very few people have a garage as large as ours. The garage we use can be categorized as more of a warehouse. Although true we do get 6 vehicles inside every night, out of the elements, we also have a large portion of our inventory stored here as well.
About once a year we peruse the warehouse counting and re-organizing our products to make sure we know where things are and each item is in it's place. Typically this time of year is when we put a full court press on this project.
What does this all mean to you? Well, this is also the time we "uncover" garage doors that we've attained through special deals, accumulated special orders that were never picked up and even a few doors that came in the wrong color or even size in some cases.
These garage doors are like the island of misfit toys looking for a new home.
The last thing we want to do is to have to count them all again next time. We'd rather make a deal with a customer to move some out and get you all fixed up at bargain prices too! So let the dealing begin.
Here's what we need. Send us the size of your garage door to [email protected]. Take the 3 measurements seen on the graphic on the left here. (Please measure in inches) Once we have that info we will send you some options of what we have that will fit your opening along with an estimate on what the cost will be in relation to what it would've been if we special ordered a door for you.
No obligation of course. If we can make a deal great, if not we can both say we tried.
** All door sales are first come first served and come with all the appropriate warranties for the door series. Doors are all new, in original packaging unless otherwise noted on your quote.
Happy Measuring,
Overhead Door of Albany™